Women's Kickboxing Studio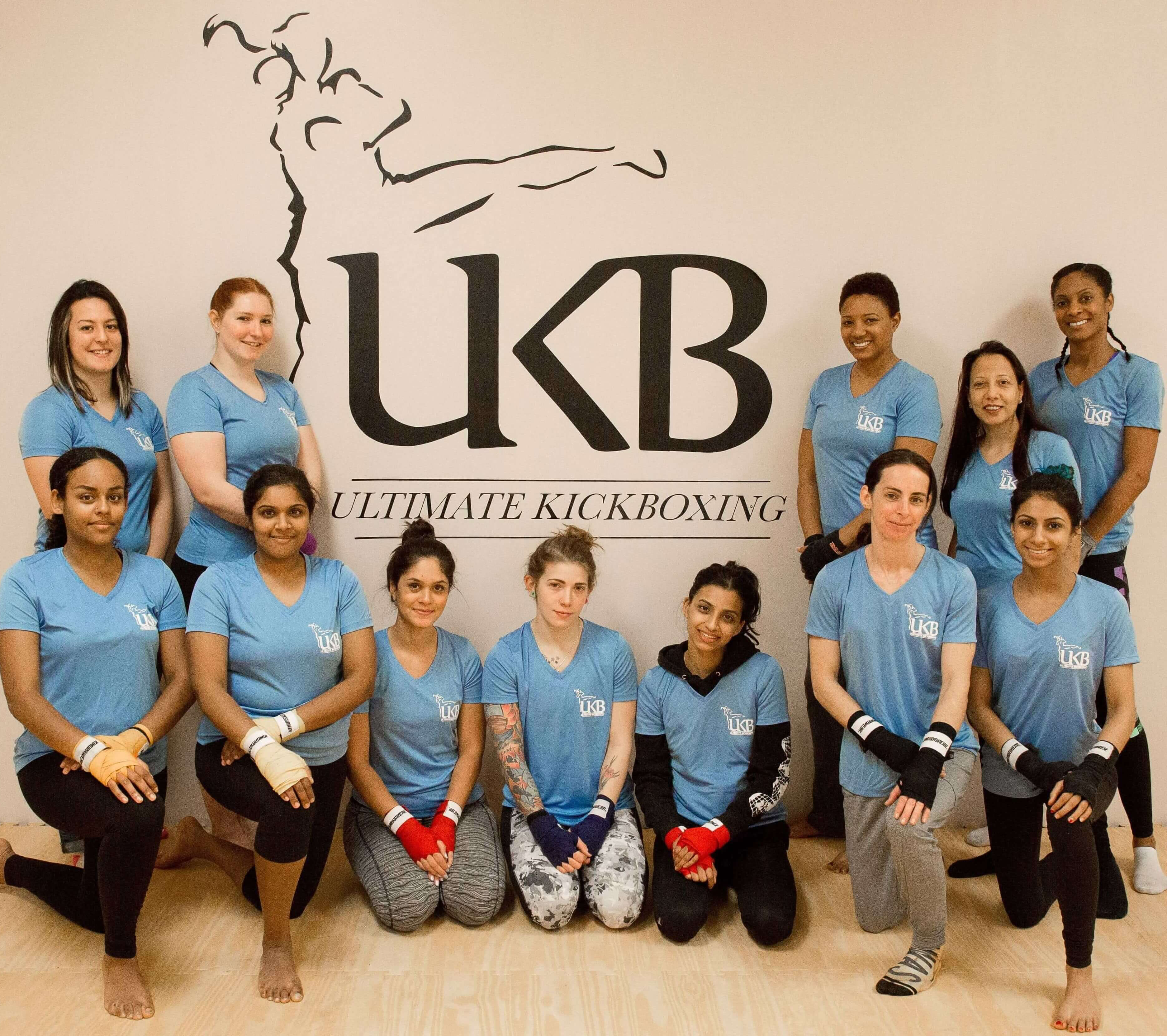 Classes 6 Days a Week!! Serving Brampton, Mississauga and Toronto
Feel Energized & tone up your body with our specially designed kickboxing program Exclusively for Women!
FREE TRIAL – Fill out your information below:
Relieve Stress + Feel Confident and Healthy + Lose Weight and Tone up!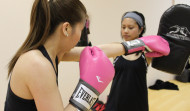 UKB Instead of the Regular Gym!
If you enjoy the treadmill or an impersonal machine then I totally understand, but most women that come in tell us that they get a better workout from one of our 1 hour Classes of women's kickboxing in toronto, brampton and mississauga kickboxing studios than they get in 4-5 trips to the local fitness club / gym. If you need some extra help we also offer personal training from our certified trainers as well! We love meeting new ladies that want to achieve their personal goals of Fitness & Confidence ! Let's Kick Butt Together !
A Better Workout!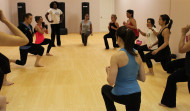 It's Fun, Easy, and Safe!
All the moves are easy to do and natural body movements; No Hollywood stunts here! It's just a fun and easy progressive program that you can do at your own pace which will cover a full body workout (abs, legs, chest, shoulders, back, and arms). During our mississauga and brampton kickboxing classes you hear women laughing and having a great time! A very enjoyable and relaxed atmosphere where women can let it all out! It's like therapy! We love hearing them happy and vibrant while exercising.
Try Us For FREE!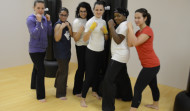 Get The Results You Want!
Using techniques from Aerobics and Kickboxing, we have put together outstanding Cardio Kickboxing classes. No two Classes are the same! Even if we tried, we couldn't repeat the same workout.  With kickboxing locations in Mississauga, Brampton and Toronto, the Routines are designed to confuse your muscles and body into not getting used to one way every time. Otherwise you won't keep getting results and we wouldn't be around as long as we have been (since 2002). You'll be losing weight, toning up, gaining strength, and keeping in shape all at a faster rate!
Get Results Now!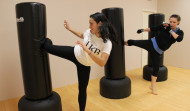 All Ages / Skill Levels Are Welcome!
Our classes are suitable for all skill levels! Working out with your mother or daughter is a great way to bond, and also it's a great way to spend time with your friends. You'll always meet new people in brampton kickboxing classes and make new friends if you're coming alone. No need to worry if you've never done anything like this before, we're here to guide you through everything. For those of you who have experience or want an even bigger challenge, we do offer advance classes to get a more intense workout.
Start Today!
Empowering Women Physically And Mentally
"A great way to get in shape and learn self defense at the same time.  An awesome workout!"–Donna Tsui, Student

"I find that the staff is very hands-on and that they make sure that you are doing the proper technique rather then simply letting you attempt to catch up to the more experienced members. They are very welcoming and you can come and go as you like, and the classes can fit into a busy schedule."–Kelly Monaghan

"My experience at Ultimate Kickboxing has been exhilarating, powerful, and it gives me GREAT self confidence about myself. It has given me great insight about UKB Kickboxing and its form."–Genelle Williams, Actress

"UKB has a friendly atmosphere. Everyone is very positive... Everyone is very welcoming."–Liz Z

"I love that UKB is a facility dedicated to women exclusively."–Salima J
---
Book your Trial Class and receive extra months FREE when you join UKB!